What we do?

ESSENCE OF RADIO:
Radio is ideal medium to reach the lowest income class group
Helps the state to emboss its narrative in home and abroad
Helps in Education, awareness raising and community building
State Radio is not designed as a profitable entity anywhere in the world
Promotes and generates the National Narrative
Radio Pakistan broadcast daily 1178 hours transmission in Urdu, English & 21 local & regional languages.
LOCAL & REGIONAL LANGUAGES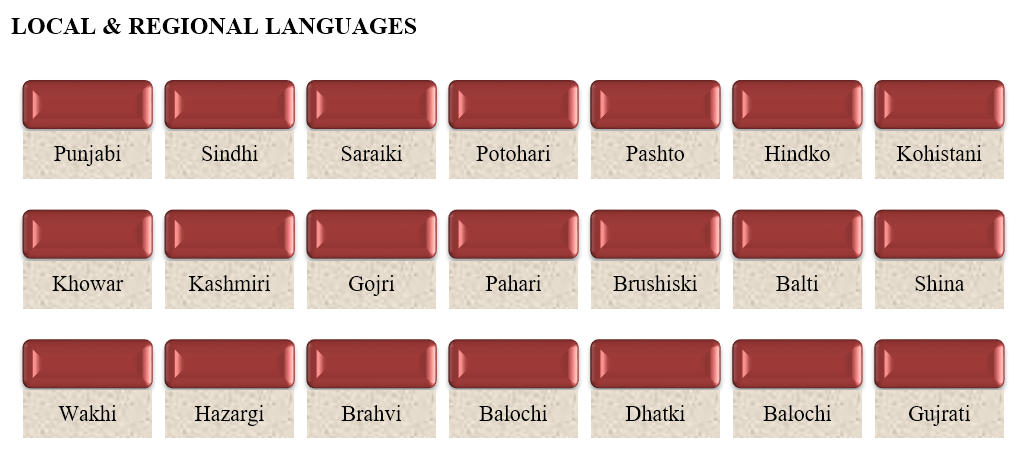 FOREIGN LANGUAGES
Total daily broadcast hours 9:30
Number of Languages 11

NEWS AND CURRENT AFFAIRS
CNO (Central News Organization) is the biggest news network of the country broadcasting 117 News bulletins in 29 languages daily.
NCAC (News and Current Affairs Channel) broadcasting different programs for 13 hours daily transmission including three Provincial Programmes.
SOCIAL MEDIA
TWITTER: Radio Pakistan's official twitter handle @RadioPakistan over 0.6 million followers
FACEBOOK: Facebook Official @radiopakistannewsofficial over 2.56 million followers
INSTAGRAM: Instagram.com/radiopakistan
YouTube: Radio Pakistan Official:
WEB STREAMING
23 channels are available on Web Streaming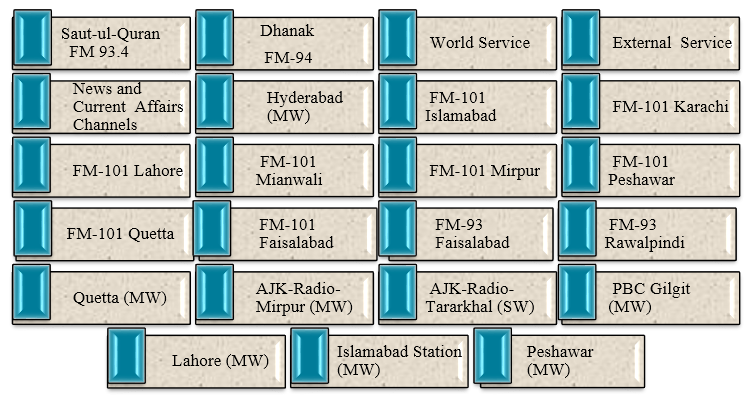 CHANNELS & INSTALLATIONS

FM CHANNELS

Channels

No. of Channels

FM 101 – Entertainment Channel

21

FM 93.4 – Saut-ul-Quran Channel

19

FM 93 – Community Channel

11

FM 94 – Dhanak Channel

3

FM 98 – Dosti Channel
(China Radio International)

3

Total

57

AM CHANNELS

Medium Wave

23

Short Wave

01

Total

24